Yesterday I arrived home just as the sun was beginning to break beneath the clouds and I had a feeling that a beautiful sunset was a definite possibility. Excitedly, I retrieved my camera equipment and arbitrarily picked a direction, just like I do every time. Sometimes by chance my travels provide an abundance of photogenic opportunities and other times not so much.
My travels yesterday would turn out to be not as photogenic as hoped. I ended up riding into an unexpected rain storm and emerging from it along the Canadian boarder in time to catch the sunset just a little too late. The faded reds in the sky signaled that I had missed an incredible scene and now, as the rain cleared, it was just too late and too dark to capture photos. Maybe I was just trying to hard. I just can't force taking a good photo... It has to happen on its own.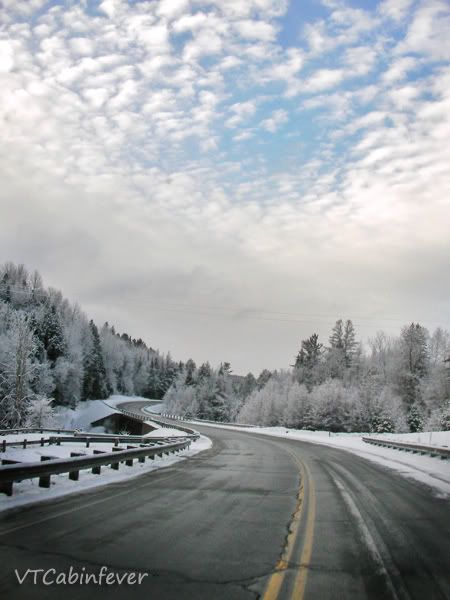 This photo was taken while I was driving. Yes... behind the wheel, with a camera in my hand, on my way to work. We will not discuss safety and traffic hazards at this juncture either. But I actually LOVE this photo, like
that photo
I took with my cell phone another disappointing morning a while back when I didn't have my "professional camera". No one that drives on that road shown above would expect that it could make such a great photo, especially where I snapped it. When something is natural and instinctual is when it seems to be the most beautiful. You just can't force good...