Ok. Ok. The polls are closed. Its official. We have a winner.
There is nothing like a day at the country fair. And there is almost no place on earth better to people watch than the fair. Well, except maybe Wal-Mart. And if people watching is your thing and hilariously odd members of our society give you a chuckle then check out
This Site
. But first... lets move on. We must announce this years awards.
Drum roll please......... ... ... . . .
Carharts, of course, but the overalls are what make the outfit.
Fourth Runner up: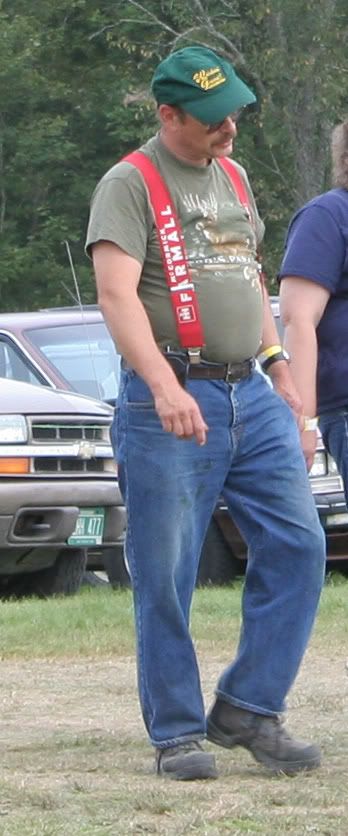 Suspenders. Oh the suspenders. Throw in a ball cap and a t-shirt with a buck on it and you're ready for a night at the country fair.
Third Runner Up:
Its Charlie Daniels twin. More suspenders, but classily matched to a striped shirt. Also note the cow kickers and hat. Perfect ensemble, redneck style.
Second Runner Up:
A familiar character from last year. Once again gracing the fairgrounds with his mower and straw hat collecting cans. The woman on the bench with the grabber should probably earn herself an honorable mention as well. She must be his assistant for grabbing cans.
First Runner up: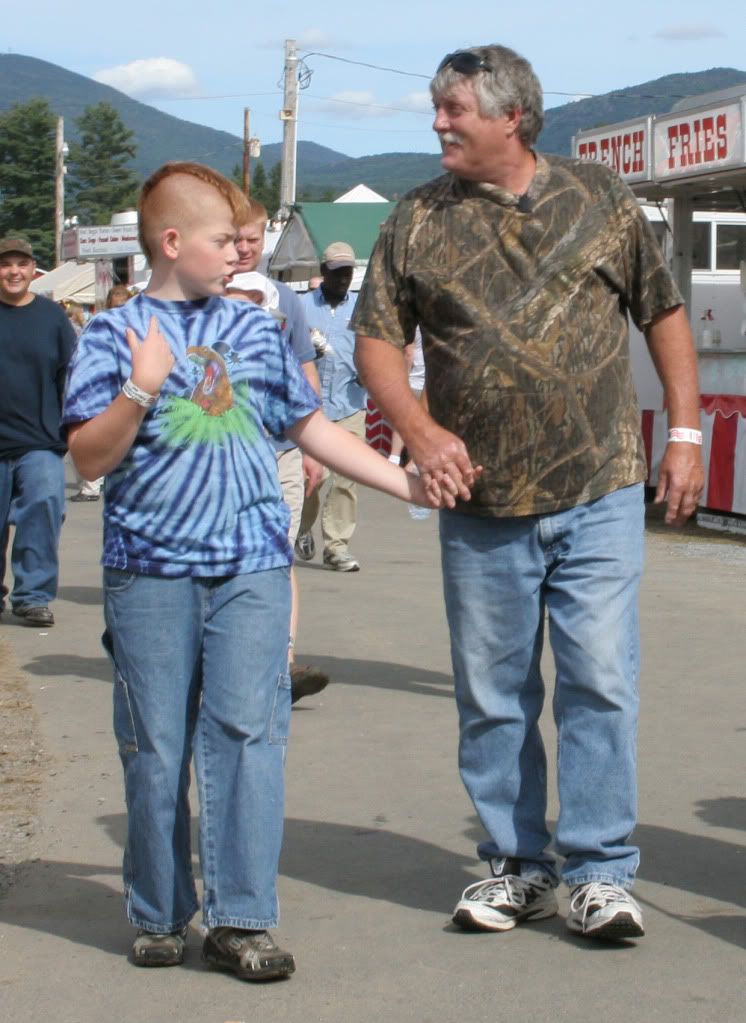 Father and Son.
A beautiful family moment as a man wanders the fair in camouflage toting his boy with a tye-dyed shirt and mowhawk. ...Really?
Honorable Mentions: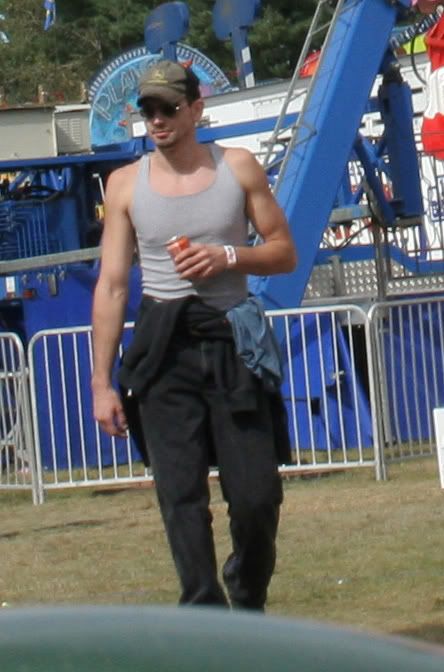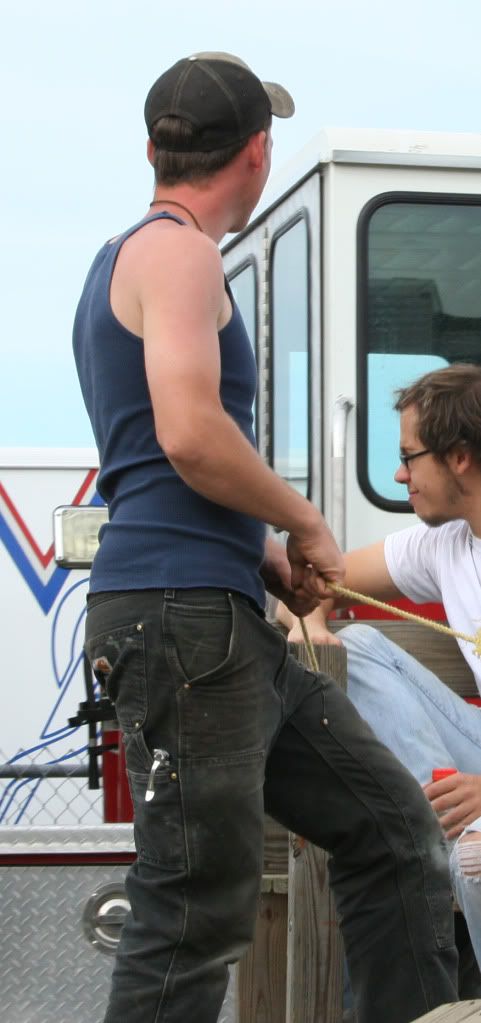 Nothing says I'm ready for the summer sun like black jeans and tank tops.
And The Most Amazing Redneck at the Fair for 2009 is
The amazing wolf t-shirt wearing man.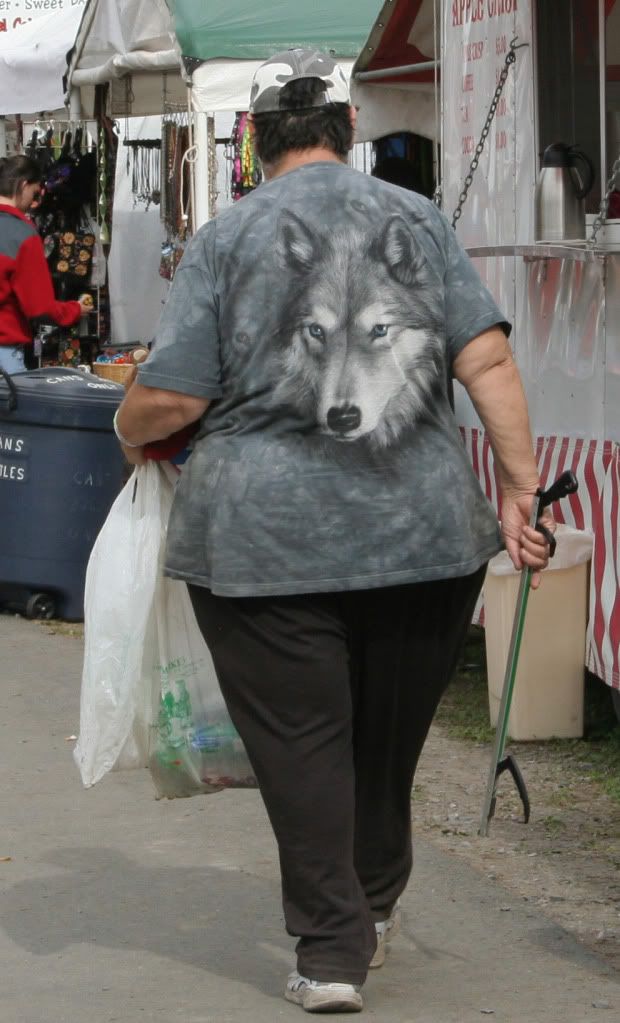 Yes, that is a man. I had to double check. Anyone who is brazen enough to wear the epic wolf t-shirt in public with such confidence deserves a win. (never heard of the wolf t-shirt? Check it out
HERE
) He also looks like he is giving the guy on a tractor a run for his money in the can collection business. Look at him with that grabber. Look at him go.
Amazing.