Just wait a minute... literally...
Vermont has some pretty extreme weather, and it often changes rather quickly, but I have never experienced such a radical fluctuation in one afternoon. So far today I have experienced three hail storms, thunder, lightning, down pouring rain, wind, bright sunshine, warmth, and cold. Most of these all at the same time.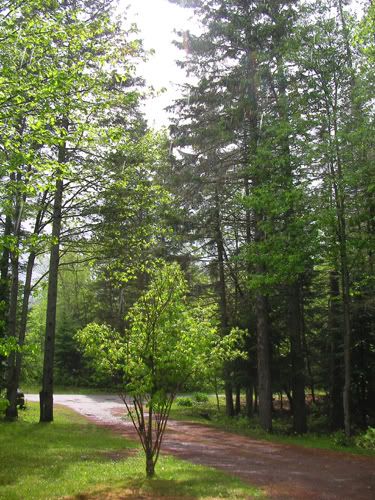 When I arrived home it was nice and sunny... then seconds later, the minute I needed to exit my car to get into my house, it began to hail, and hail is quite unenjoyable on the skin.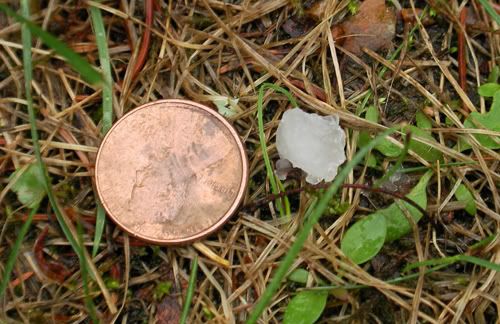 The hail wasn't very large, thank goodness. Shawn left the mustang parked right out in the yard and I don't even want to imagine what would happen if it were dented by hail (or the money we'd have to spend repairing it!)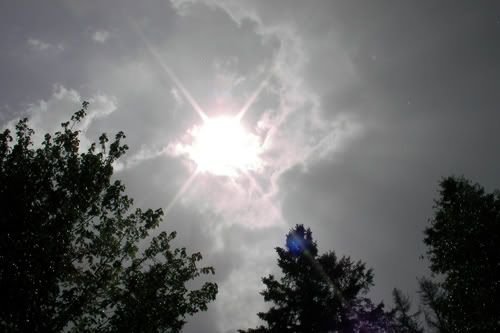 Seconds later the sun appeared. It looked almost heavenly, but it was still hailing and raining at an unnecessary rate. The sun didn't last long, though, and straight rain returned. But rain is good, makes things grow. They don't call them the Green Mountains for nothing.
Sometimes I wonder if God has ADD when it comes to afternoons like this, or perhaps he cannot make up his mind, which would be more beneficial, rain or sunshine... heck, why not both at the same time! Its still spring, anything goes when new life is blooming.