It happens every year... The sun comes out, the temperatures rise, and gratefully, the snow begins to melt. Until today one would have been impressed at the rate that winter was making a retreat. It creates false hope. I was just about to pull the deck furniture back out, to enjoy afternoons in the sun, until I was greeted with a wintry scene this morning...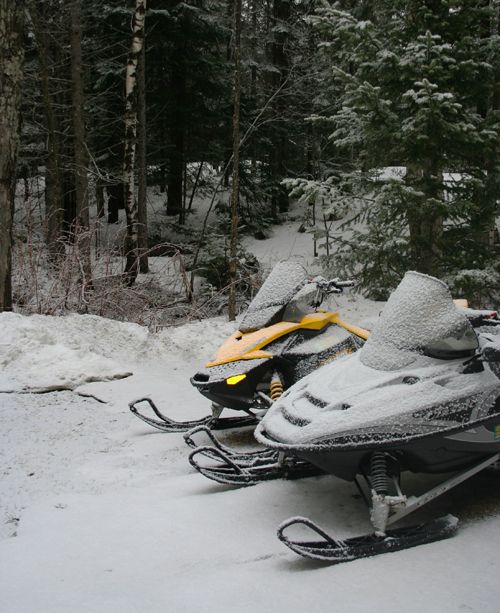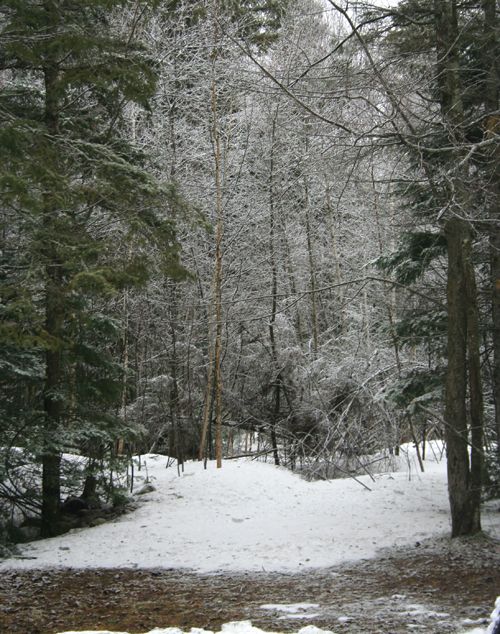 Snow in March is by no means an unusual sight... not even in April. I've seen two feet fall in April storms and even half a foot fall around Mother's Day. So this little dusting really isn't that big of a deal and will probably melt away before noon. But still, I had already come to terms with the fact that I won't be snowmobiling again until next winter. I've brought out my short sleeve shirts. The windows in my house have been open all week and the fresh air flowing through has been wonderful. Now it is back to stoking the wood stove and wearing sweaters.
This season flip-flop is not only highly annoying, but will also continue until the better part of May... ugh. My mother bought me seeds in MARCH to plant. She keeps asking me when I am going to plant them and what I am going to grow in my garden. In fact, she is down right excited about my horticultural adventures for some reason. I just don't think she understands that I really do live in Vermont. Northern Vermont. And its winter until Memorial Day.