What is a nice, expensive, new car without some random mishap that damages it? And what is a husband that doesn't know his own strengths?? Well, that would be my husband and my car...
We were leaving the grocery store yesterday when Shawn went to open the trunk of my vehicle to put the groceries in. He reached and pulled on what he thought was the lever... it wasn't moving. The trunk didn't open. So he put some more umphf into it. Nothing. The trunk was still closed. Then he tried a third time, leaning back, putting his weight into it and suddenly... crack! A very large piece of the back of my vehicle broke and flew through the air. Of course, the trunk was still closed.
Was it locked?
Nope. Not at all.
Well what the heck happened??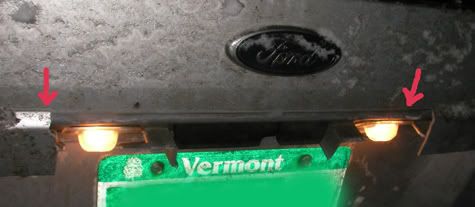 Then...lightbulb! With the piece missing from my vehicle it was clear to see that he had not been pulling on the handle at all, but instead was yanking on the car itself. He did not even know his own strengths (or how to correctly open the trunk) until he had ripped a piece of it clean off.
Fortunately it is an easy fix, requiring only a new piece and four screws. Unfortunately that new piece costs over $150 to get and won't arrive until Monday. In the meantime I must drive around with my tag lights showing and everyone behind me wondering "what did she run into??", while Shawn drives his pristine, brand new truck that he gets irritated with me when I shut the doors 'too hard' on it.
I must remind myself...I love my husband...
I love my husband...
I love my husband.