Vermont is finally starting to look a little more like Vermont. Just in time too, because it really doesn't seem like Christmas to me without some snow. I've been spoiled with a white Christmas every year I've been up here.. so since 2003. According to Vermont folk-legend you have to spend at least six winters up here to not only drive in the snow, but also to convert from flatlander to implant. It apparently takes a lot of time to earn a Vermonter's trust. I'm lucky I slipped in under the radar and married in. Most people have a much harder time.
So a little-bitty winter storm came through our area. Even though we did not get a lot of snow its okay... I'll take what I can get. And of course I took pictures.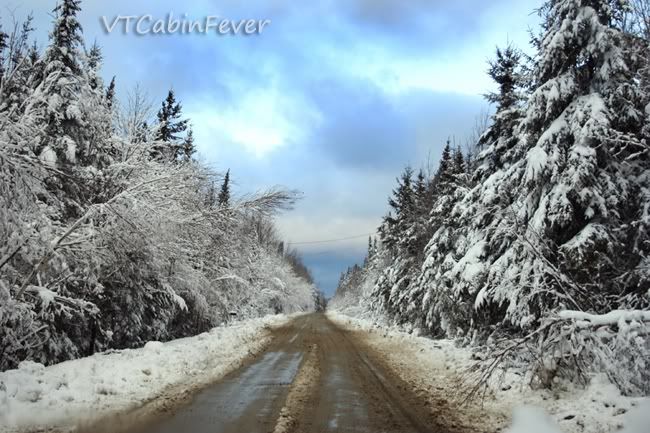 Driving around was a bit of a challenge the higher in elevation I went. Snow and slush covered the road and weighed down the trees. The poor little birch trees were bending over almost in half! Because it rained first, when it changed to snow it stuck to practically every surface. I absolutely love it when snow cakes every surface of everything.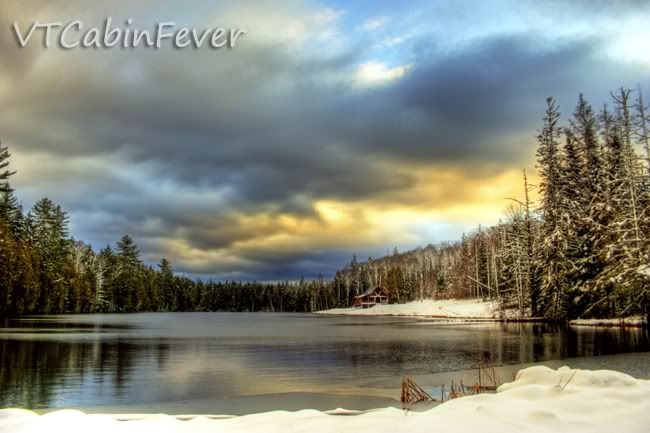 Because I was on duty for the ambulance all day I had to stick close to home, but there seems to be no end of photo-fodder in Island Pond. As the sun began to set -- at some ridiculous time around 4pm-- I could tell it was going to be a colorful one so I headed back into town to set up to catch it.
If I could ever think of a town that belongs on a post card Island Pond would be it...