My favorite time of year has OFFICIALLY arrived!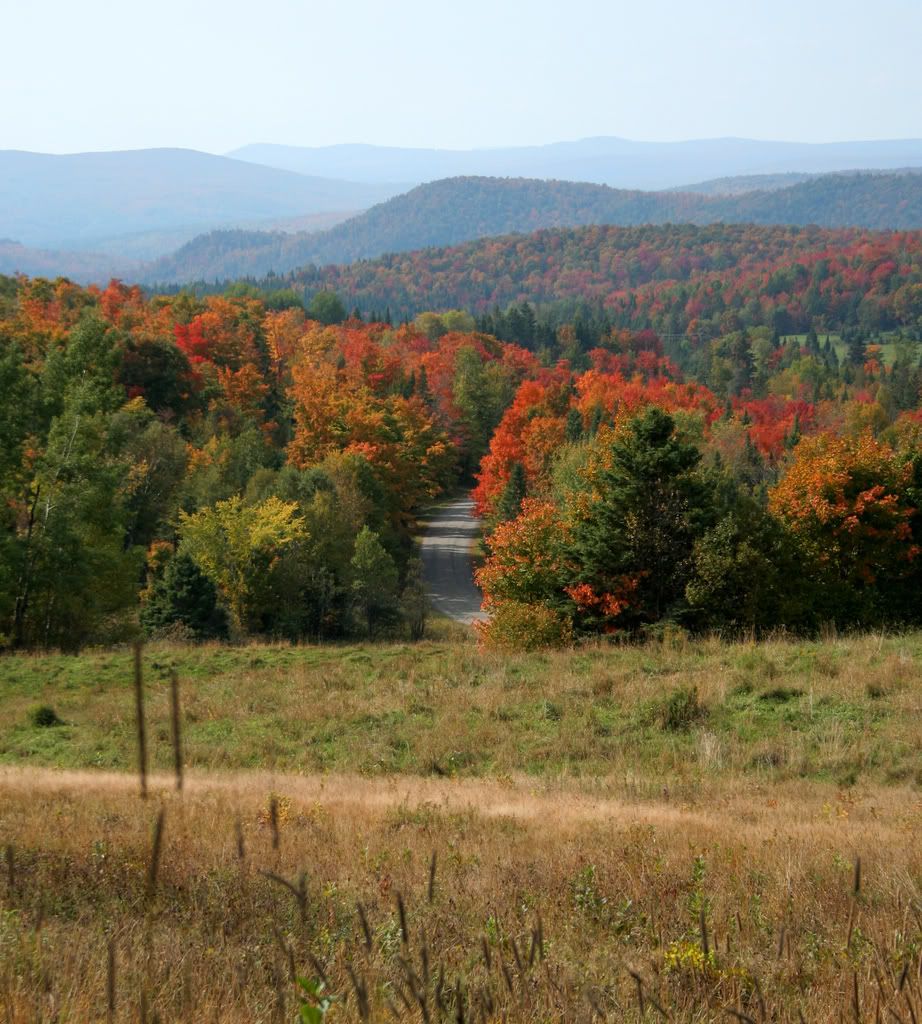 Clarksville New Hampshire
I do not mark autumn by a date on the calendar, but by the colors of the leaves. Right now I am willing to bet I have the most beautiful commute to work (along with the few others who make the same drive I do). The colors this year are just peaking and appear to be the most vivid in the last five years. So far the colors do not beat out the display of the fall of 2003, but this season is not over and there are still many trees with leaves yet to turn. Right now there are a lot of reds. Reds always come first, and you may even see some reds so dark they look purple. Then follow the oranges. Lastly are the vibrant yellows, which most older maple trees turn. I am waiting for more of the colors to appear.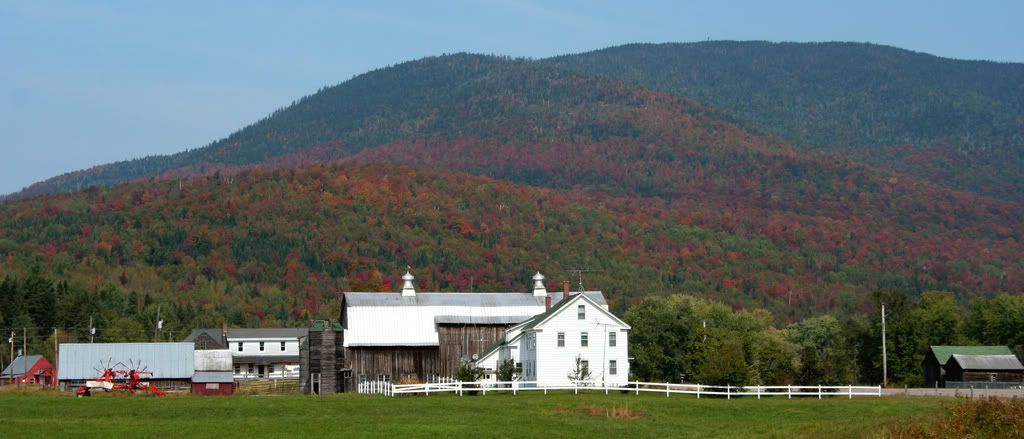 Lemington Vermont
One of my most favorite things to do is take photos (if you haven't noticed). Yesterday I got to do just that. I ran around the countryside, literally, running through hay fields and meadows, taking photos. It make me feel like a child and forget all my stressors. All afternoon I had nothing but freedom and some of the best scenery on God's green Earth.
Various photos of Spectacle Pond in Island Pond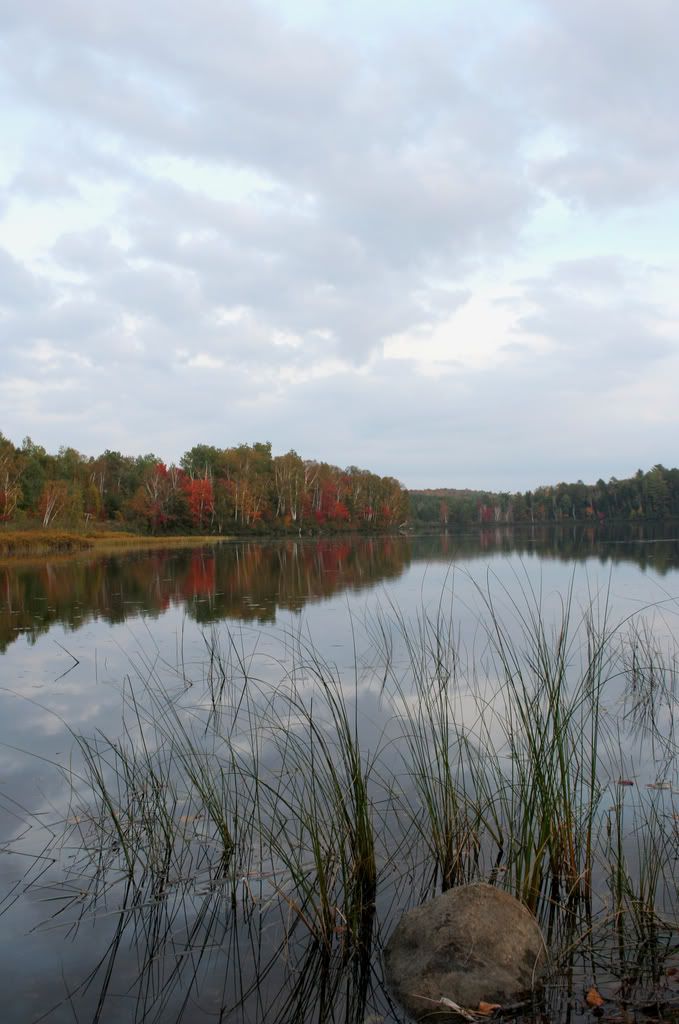 (ps. please do not steal any of my photos! Ask if you would like to use/have one!)
...breathtaking. How many times can I say... I Lo
Vermont
!