For the last couple of weeks my camera has been O.O.S. I finally came to terms with the fact that it was probably not going to function correctly again and that I would have to buy a new one. After several days of searching eBay I came upon a used camera that came with many extras. I bid. I won. I conquered. Yesterday it finally arrived. A new/used Canon Rebel XT. The new XTi is just too expensive, maybe its the "i" that makes the difference. I just can't justify spending twice as much on a camera where I can purchase a less expensive one with all the options and mega pixels I need. Now I can go back to taking the occasional awesome photo.
Here is a photo with the new camera. The puppies. They are three weeks tomorrow. Already they are walking around and chewing on each other. Both are absolutely adorable. If you look closely you can tell that one's white patches are turning brown and gray, just like the dad. Also, note they are walking on the new floor in the living room! oh so nice!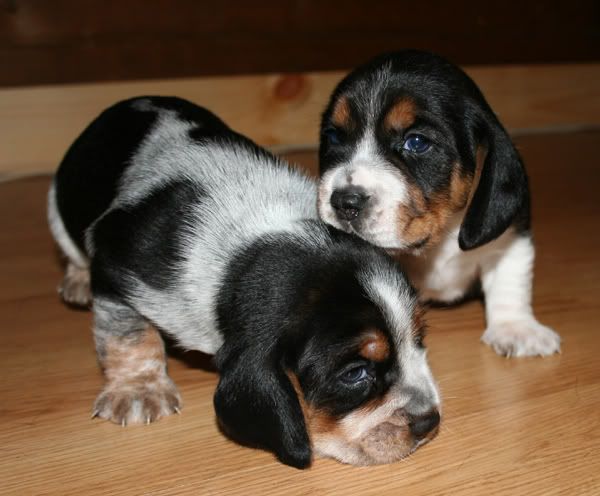 This week has been busy. And I really need to pick the blueberries in my front yard before they go by, or a bear eats them. Perhaps I will make a pie.